Local Veterans Assistance Program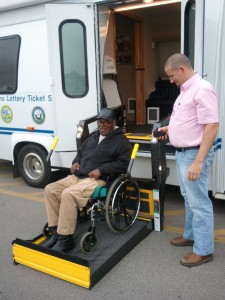 As a new generation of disabled veterans survives devastating injuries in Iraq and Afghanistan and our World War II, Korea and Vietnam veterans age, our nation's heroes need your help.
The Disabled American Veterans Local Veterans Assistance Program (LVAP) is designed to facilitate and recognize creative volunteerism to support veterans and the DAV's mission.
From DAV member support of chapters and departments to direct assistance to veterans, widows or families, the program is a flexible way for everyone to honor the service and sacrifices of our nation's veterans.